ACTIVATION Products - Perfect Press Milk Thistle Oil, Milk Thistle Extract for Natural Detox and Blood Circulation, Pure Milk Thistle Liquid for Heart Health, Milk Thistle Supplement, Non GMO, 100 ml
ACTIVATION Products - Perfect Press Milk Thistle Oil, Milk Thistle Extract for Natural Detox and Blood Circulation, Pure Milk Thistle Liquid for Heart Health, Milk Thistle Supplement, Non GMO, 100 ml
Regular price
Sale price
38.95 USD
Unit price
per
Sale
Sold out
Maximum Potency Activation Oil - Activate your body with the Perfect Press Milk Thistle Seed Oil. We perfectly press organic, non-GMO milk thistle herb seeds using our unique, German-engineered technology with no heat applied to preserve their nutritional value. This highly sought-after oil is remarkable for its high essential fatty acid content.
Here are the benefits of the Perfect Press Milk Thistle Seed Oil:
Enhances Your Body's Natural Detoxification Process - Our herbal oils and extracts help your liver and kidneys as they flush harmful toxins out of your body. Regular intake of milk thistle drops provides optimal liver, gallbladder, and circulation support as well.
Reveals Your Youthful Glow - Nourish your hair and skin from the inside out with this milk thistle extract liquid oil. Aside from providing UV protection, antioxidant-rich pure milk thistle promotes thicker, fuller hair and smooth, supple skin.
Supports Your Healthy Heart - The omega 3 essential fatty acids in our silymarin milk thistle oil help enhance cardiovascular functions. Incorporate this thistle seed oil into your healthcare regimen to regulate cholesterol levels and ease heartburn.
Pleasing to the Palate - Ingesting the Activation milk thistle oil is better than taking insulin plant capsules. It has a smooth, malty taste. Mix ½ to 1 teaspoon with applesauce, drizzle in your salad, or take it as is and swallow directly.
Share
View full details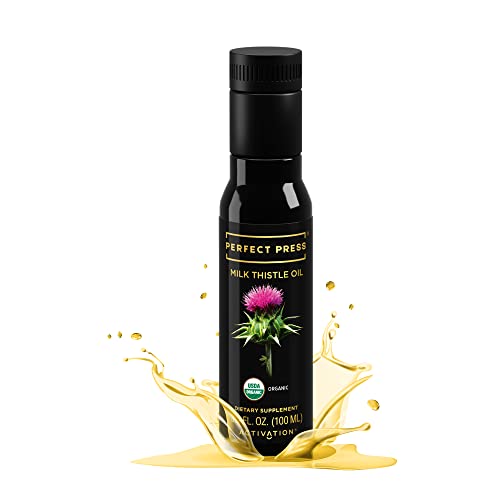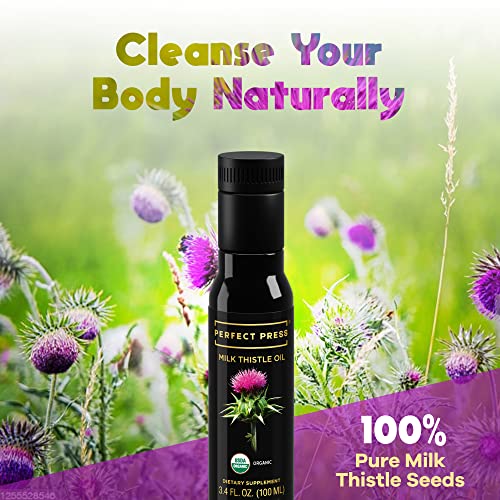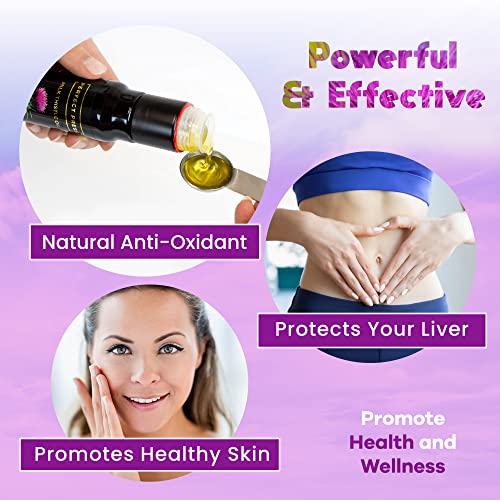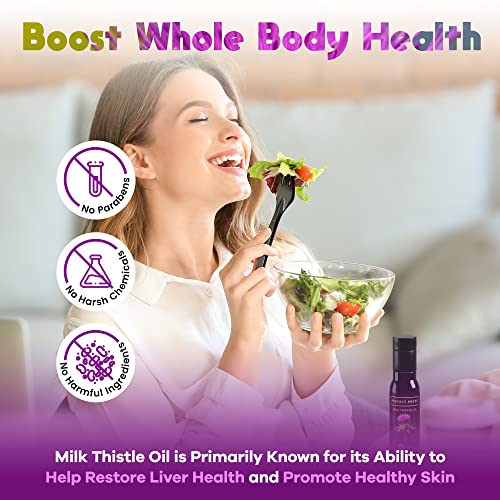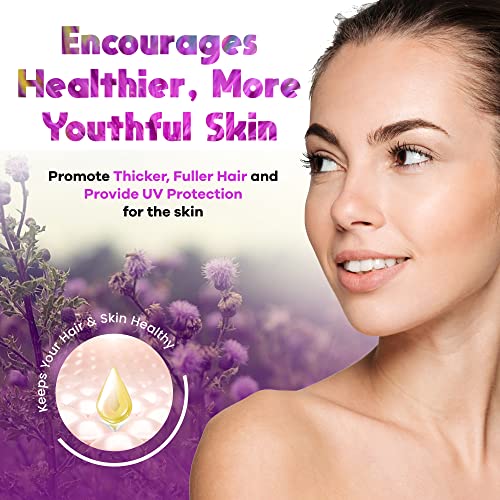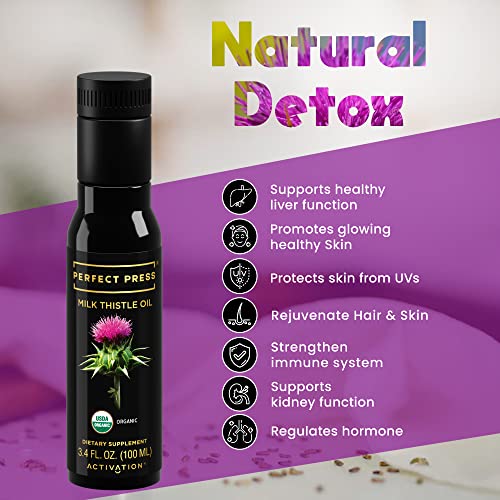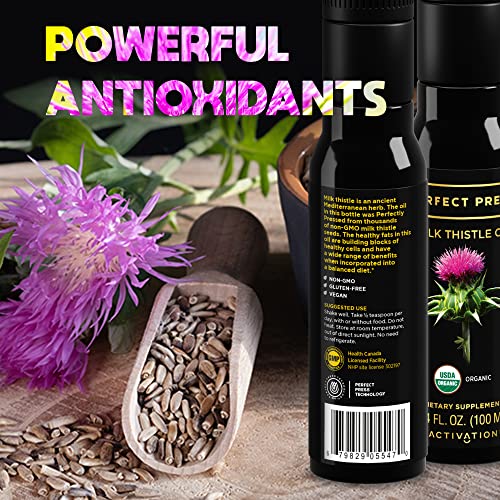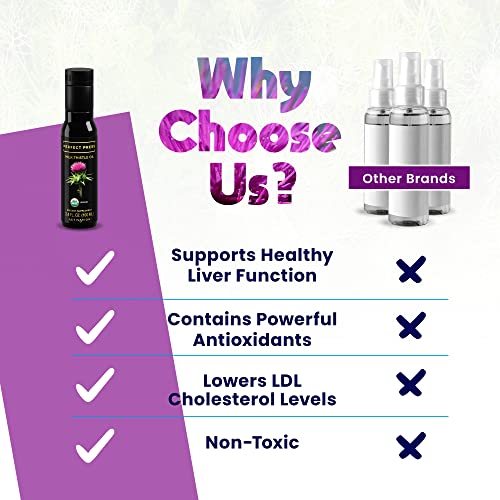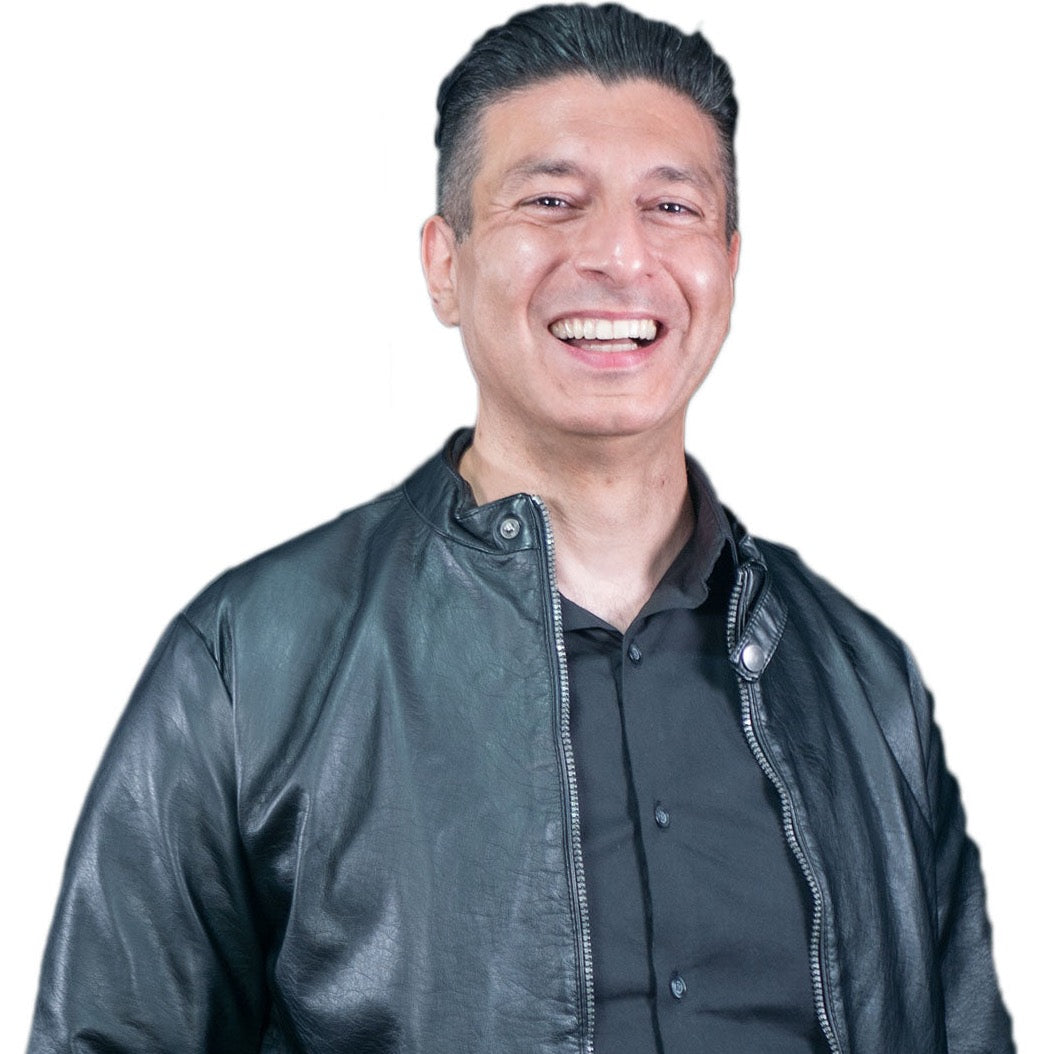 Looking Forward to work with you!
ZE. 
M.F.A - B.F.A - M.M.C