Regular price
Sale price
23.49 USD
Unit price
per
Sale
Sold out
✔️ ORGANIC PRODUCT: Food To Live Antioxidant Mix of Sprouting Seeds are USDA Organic and Non-GMO. Moreover, this product is Kosher and is suitable for Vegan and Vegetarian diets.
✔️ EASY TO SPROUT: You can sprout Organic Antioxidant Mix of Seeds in a sprouter, or a glass jar. Make sure to keep seeds out of light for the first 2 days of the process. You can move them to a fairy lit location (not direct sunlight) on day 3. Enjoy fully developed sprouts in 6 days.
✔️ HIGH GERMINATION RATE: Food to Live Organic Antioxidant Mix of Sprouting Seeds is a combination of Organic Broccoli Seeds, Organic Clover Seeds, and Organic Alfalfa Seeds, all of which have an excellent germination rate.
✔️ VERSATILE & TASTY: You can add mixed sprouted Broccoli, Clover and Alfalfa seeds to salads, sandwiches, and even soups. Blend them into smoothies, juices, or use for decorating your dishes.
✔️ FULL OF NUTRITION: Organic Antioxidant Mix of Sprouting Seeds are rich in Vitamins A, C, and K, as well as minerals Potassium, Folate and Phosphorus.
Our Antioxidant Mix of Sprouting Seeds is a unique blend of most popular seeds, including broccoli, alfalfa, and clover. This delicious ensemble is especially tasty as a mix, as they all have a pleasant nutty and peppery flavor. Sprout Food to Live seeds with minimal effort, as they have an excellent germination rate. You can add sprouts to salads, main dishes, sandwiches, avocado toasts, and smoothies. Not only are they crunchy and delicious, they also contain a high concentration of vitamins, minerals, and amino acids. To break it down, consumption of sprouted Broccoli seeds has amazing, long lasting, and transformative, effects on your overall wellbeing. The sprouting seeds of Alfalfa have a high content of vitamins B1, B2, E, K, D, and vitamin A. They also contain minerals such as phosphorus, calcium (5 times as much as milk), magnesium, iron, potassium, sulfur, and a large amount of protein. Clover sprouting seeds are rich in proteins. They contain vitamins (A, B, C, E) and minerals (phosphorus, potassium, magnesium, and calcium).
Share
View full details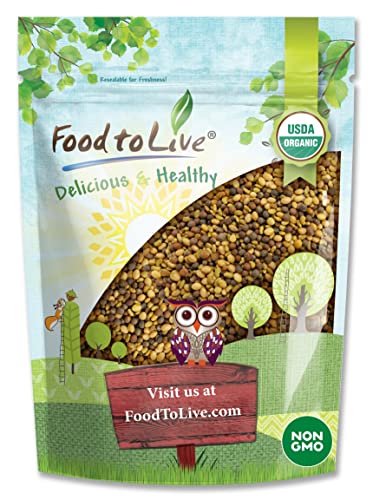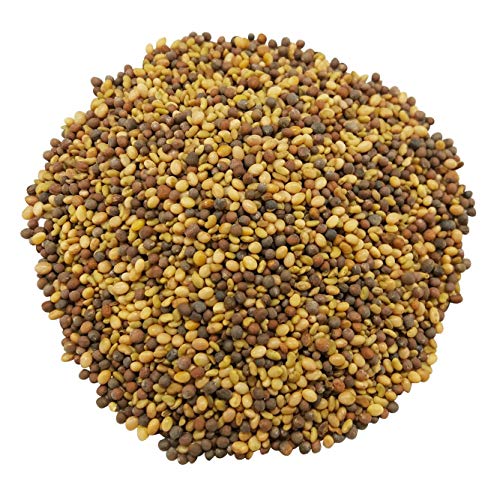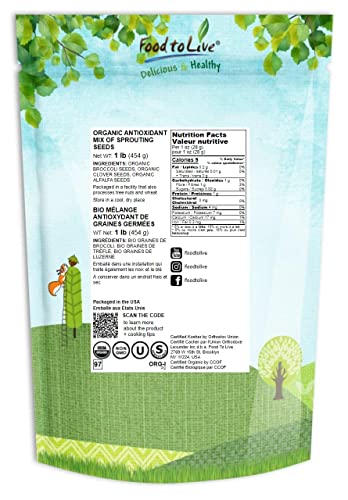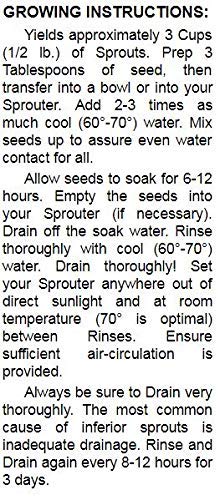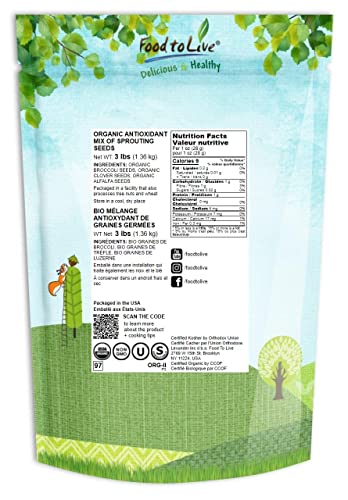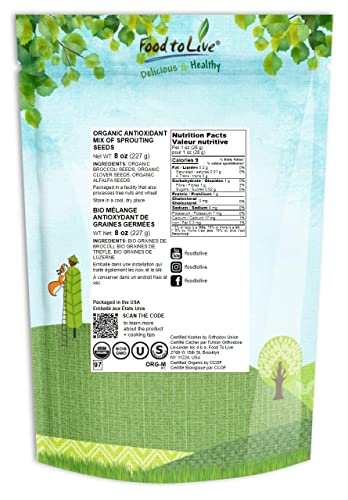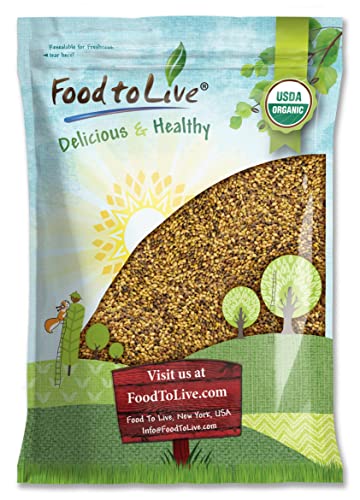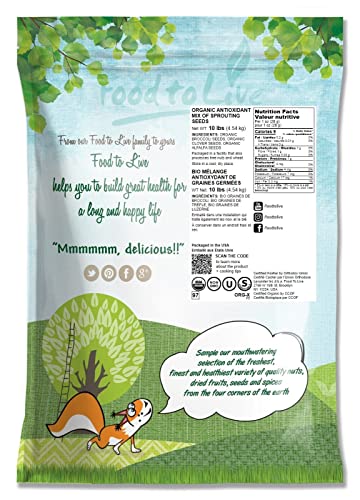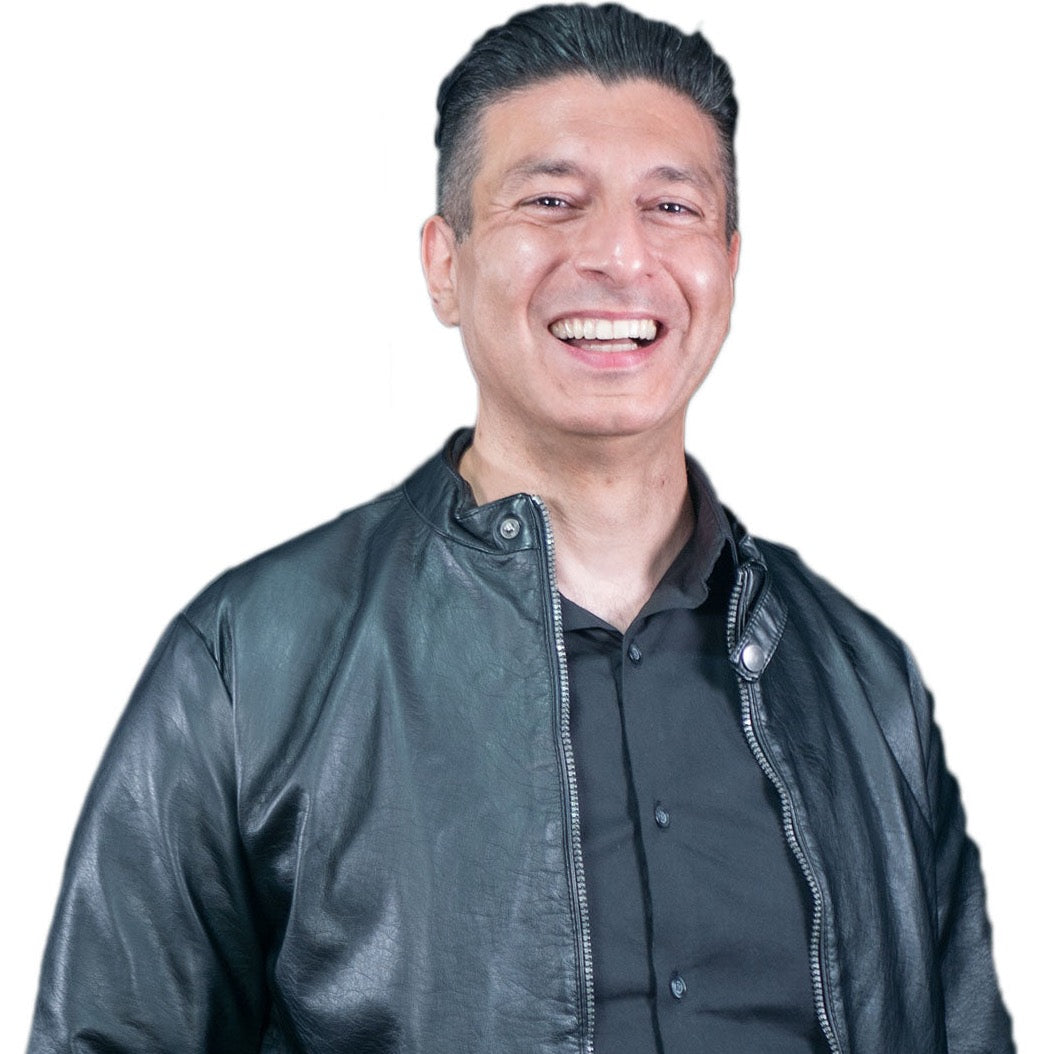 Looking Forward to work with you!
ZE. 
M.F.A - B.F.A - M.M.C