Regular price
Sale price
384.00 USD
Unit price
per
Sale
Sold out
Introducing the Big Berkey System - the perfect solution for enjoying great-tasting tap water at home or in the great outdoors! Equipped with powerful Black Berkey Elements, this system can transform bad-tasting tap water into delicious drinking water in just seconds. It's also ideal for making your favorite beverages or cooking. And when you're out exploring, the Big Berkey System can provide clean, refreshing potable water from lakes, rivers, ponds, and streams with no tools, electricity, or plumbing required.

Here are some more reasons to love the Big Berkey System:

Economical and long-lasting: Black Berkey Elements provide filtered water for just pennies per gallon and each pair lasts for up to 6,000 gallons before replacement is recommended.
Independent testing: Black Berkey Elements have been tested by accredited third-party labs that have reported that the elements remove or reduce over 200+ typical contaminants found in tap water and other freshwater sources.
2.25-gallon capacity: The portable Big Berkey System effortlessly filters water for about 1-4 people each day. And if you need more capacity, just add additional Black Berkey Elements, sold in sets of 2, to increase the flow rate (the Big Berkey System can hold a maximum of 4 Black Berkey Elements).
Easy to use and maintain: Just pour tap water or untreated water into the top chamber and dispense clean, refreshing water from the spigot. And when it's time to replace the Black Berkey Elements, it's a simple process.

Berkey Systems have been the trusted choice of adventurers, relief agencies, preppers, off-grid homesteaders, and families for over 20 years. And with the growing concern regarding the deterioration of America's water infrastructure, we believe Berkey Systems have become a necessary layer of protection for millions of families. We value helping families, and we respect the universal need for clean water.
Share
View full details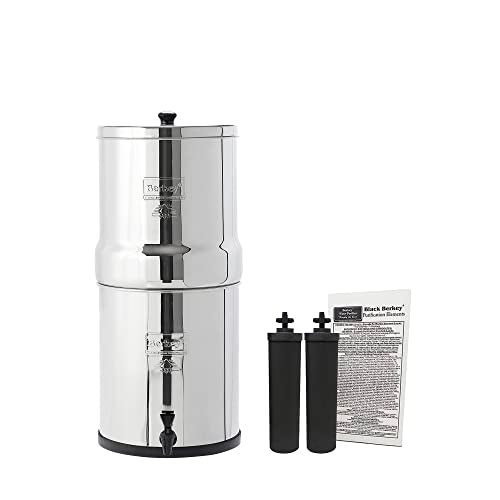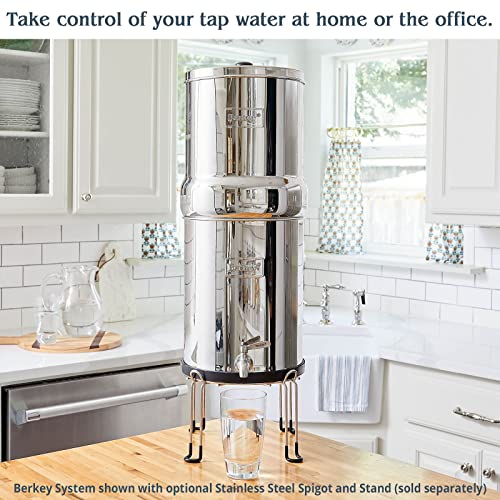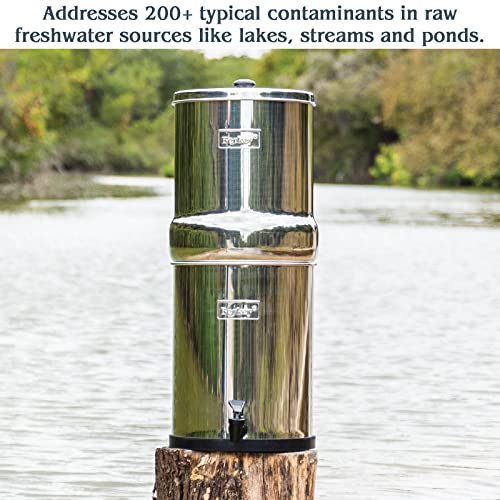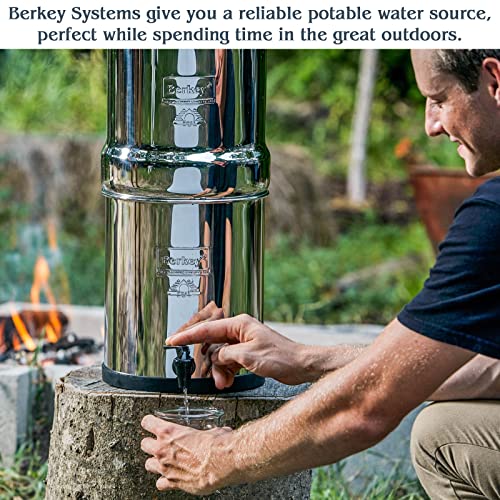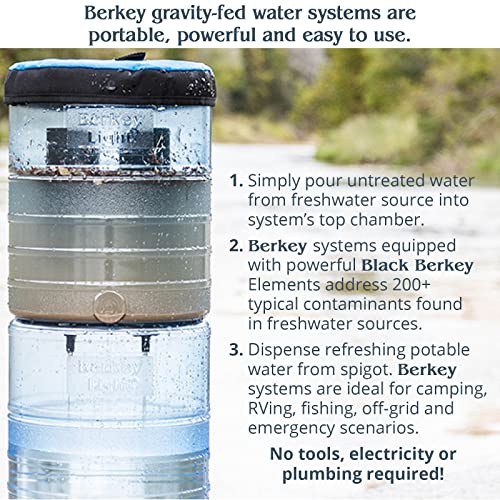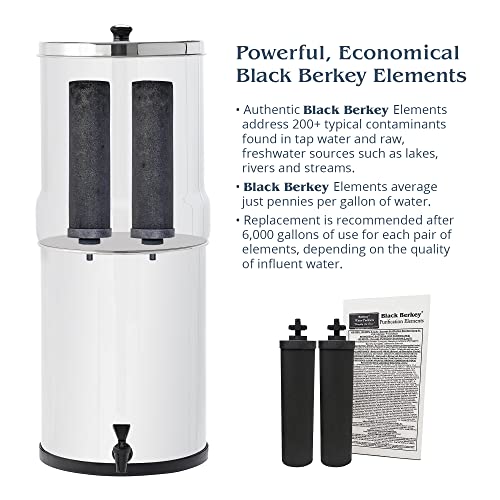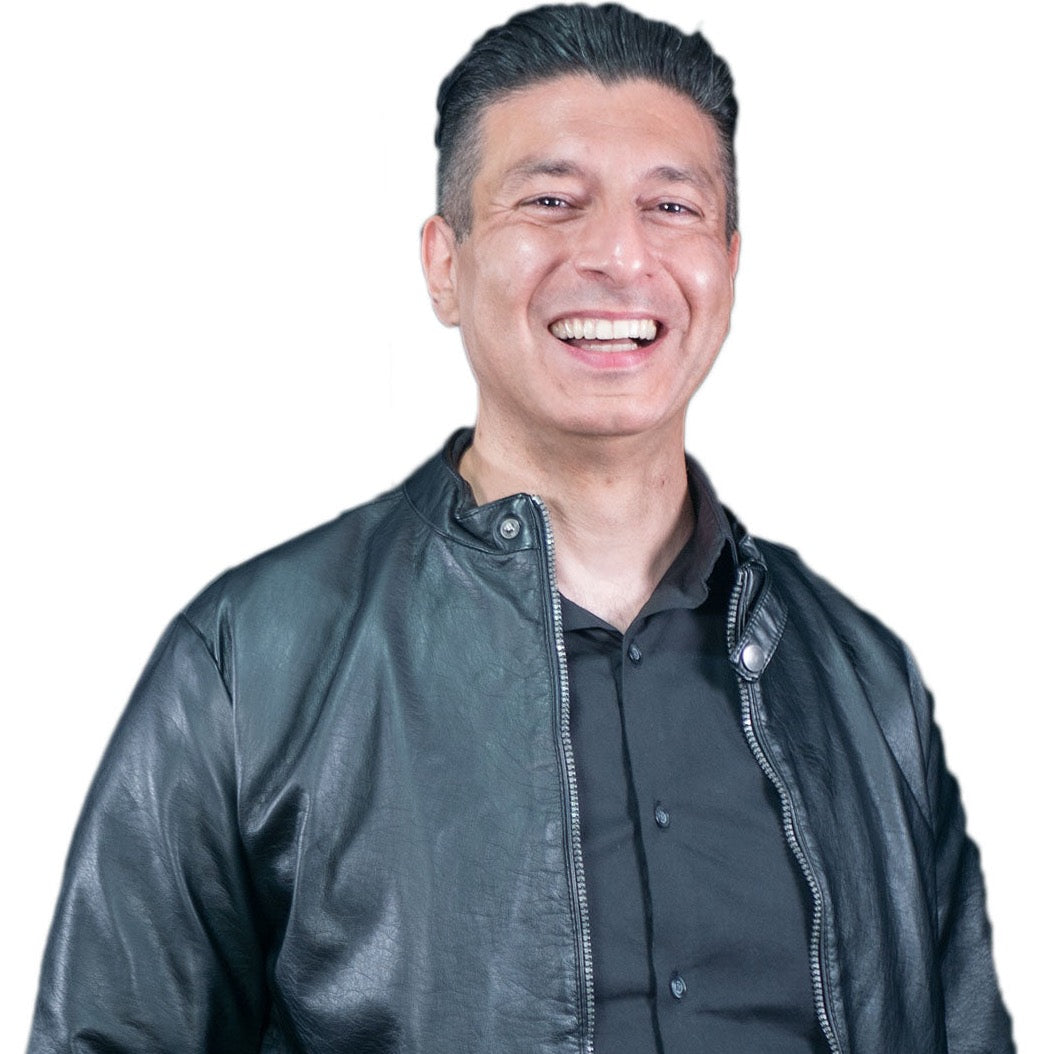 Looking Forward to work with you!
ZE. 
M.F.A - B.F.A - M.M.C